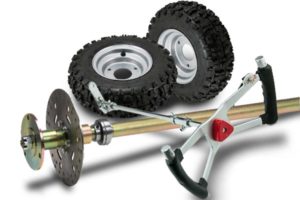 There are no written rules about what kind of parts, tools and equipment you're going to need for go karting, however, this should get you off to the right start. You will probably have some of these tools at home already and the rest you will most likely acquire slowly over the rest of the season.
This is no means a complete list, because as a novice karter, you will find you'll always be looking for something you don't have in the tool box!
This brings us to our list of tools you should have to get started in go karting:
Best Go Kart Tools – The Must Haves!
Tool Box – Recommended Stanley Fatmax 4 in 1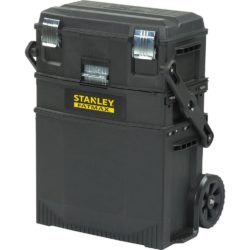 It sounds simple, but if you don't have a proper tool box you'll lose track of your stuff pretty quick! It'll save you so much time when you need it too! Travel tool boxes on wheels are much better since you will likely be dragging it along to various tracks and races. I particularly like the Stanley Fatmax 4 in 1 mobile workstation. It has lots of compartments and breaks out into a nice 4 tier stand which makes organizing and accessing your tools easy. Check latest price.
Ratchet Set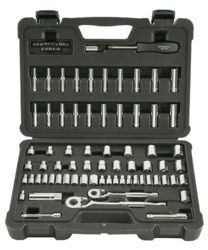 Any standard rachet set that has a good piece count should do. The higher the piece count than the more situations you will be prepared for. You don't need a 200 piece set though..its overkill. There are plenty of good socket sets, just get a solid brand with at least a 40 piece count and you will be set for starting out. I like the sets by Stanley, but other brands are name brands are fine. You can check out prices on good ratchet sets here.
Allan Key Set (Hex Wrenches) – Recommended Tekton 30 piece Set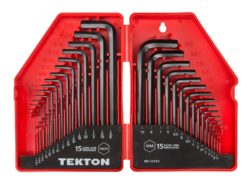 Having a good set of Hex Wrenches is critical. Your set should be forged from a heat treated steel which will help prevent the end of the tool from stripping if you are not using the proper size wrench. Once of the sets I like best is the TEKTON 30-pc. Hex Key Wrench Set which features chamfered ends that insert smoothly and reduce wear. You can check the latest price here.
Needle Nose Pliers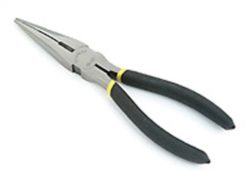 A general purpose pair of needle nose pliers is handy for getting into tight hard to reach places. While any brand is fine, its recommended that you get a pair that is at least 5 inches and has hardened cutting edges and slip-resistant jaws. Forged steel is the preferred material for the prongs as it provides heavy duty durability. I use an 8 inch pair of needle noses, that you can check out here.
Adjustable Wrench – Recommended Irwin Vice Grips
An adjustable wrench provides flexibility to adapt to different bolt sizes, but sometimes a generic 12 inch adjustable is just two bulky for smaller tasks. Its helpful to have a range of sizes. My favorite set is the 4 piece IRWIN VISE-GRIP Adjustable Wrench Set which have machined jaws and include 6″, 8″, 10″, and 12″ wrenches. The grips are really comfortable and help reduce hand fatigue. Get the latest price here.
Rubber Mallet/Hammer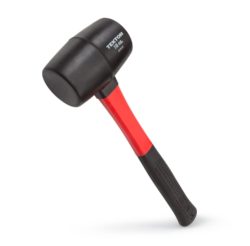 A Rubber Mallet Hammer allows you to deliver a solid strike without damaging your equipment. Having one on hand is great especially when you have a bent tire rim or need some extra umph on your Kart chassis. Any wood handled rubber mallet is fine, but a fiberglass handle is better for reducing vibration when you strike an object. Tekton makes a great soft mallet hammer perfect for go karts, you can check it out here.
Screwdriver Set – Recommended Jeggs 61 Piece Set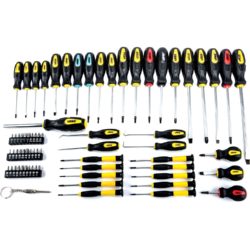 Not having the right screwdriver is a killer when you need it. I recommend checking out the JEGS 69-pc Screwdriver Set. It is very inexpensive and is an awesome starter set if you don't have a lot of tools. it comes with 4 Mini awls, 7 Torx magnetic screwdrivers, 7 Square magnetic screwdrivers, 9 Phillips magnetic screwdrivers, and 10 Slotted magnetic screwdrivers. Check the latest price here.
Funnels (gas and oil)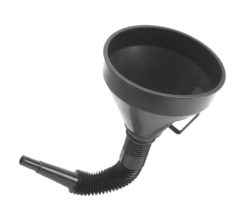 You don't need a fancy funnel. You need something with a wide mouth, flexible hose, and a mesh shield to keep harmful particles out. While metal funnels are better for home use, its better to get a polyethylene funnel that you van just throw in a travel bag or tool box and not worry about it getting crushed or dented. Here is a basic funnel that is great for getting started.
Tire Pressure Gauge – Recommended iTavah Digital Tire Gauge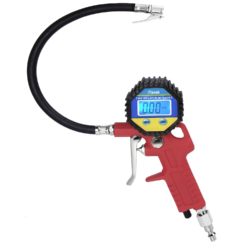 Having your Kart tires set to the perfect PSI is critical for grip and fast lap times. The iTavah Digital Tire Pressure Gauge is one of the nest one handed gauges you can get. No Teflon tape needed, no tools to tighten fittings, no leaks. Reads the pressure as soon as you let go of the trigger. The air release button is really nice too. Bar far the best gauge you can get. Check out the latest price here.
Brake Cleaner – Recommended Gunk Brake Cleaner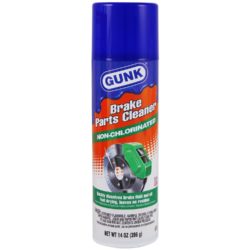 Brakes can't get pretty greasy and you will frequently need to clean them. One of the best products to use is by Gunk. A couple hints, make sure you always wear gloves when using this stuff, and beware of the fumes brake cleaners can put off when burned or under heavy temps. I believe chlorinated brake cleaner fumes can be lethal if burned, this one is non-chlorinated and its why I recommend it. Check the price here.
Air Compressor – Recommended Porter-Cable Air Compressor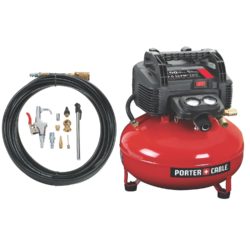 An air compressor is not only useful for inflating your Kart tires, but can be a key tool when trying to clean dirt out of your chassis. You want a compressor that you can easily take on the road with you and enough power that you don't feel like its limited in its uses. I like the Porter-Cable Oil-Free UMC Pancake Compressor. Check the latest price here.
Tape Measure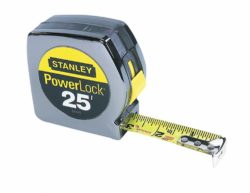 You don't need any fancy tape measure, but its just good to have handy in your tool box. You never know if you will have to make last minute modifications to your kart to temporarily fix an issue. Keep a nice tape measure in your bag for the sole purpose of karting so you can always have it on hand when an emergency calls. You can check out tape measures here.
Safety Wire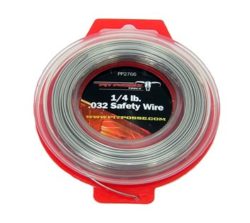 In the event you need to tie something down to your Kart chassis you want to make sure that you have safety wire on hand. Its particularly useful for starpping down parts that get hot where you can't use a plastic tie. You don't need a huge spool of it that will take up room in your tool box. A little bit goes a long way…start with a 100 feet and go from there. In my opinion safety wire is the next best thing after duct tape. Check out safety wire here.
Bead Breaker – Recommended OTC Tire Service Hammer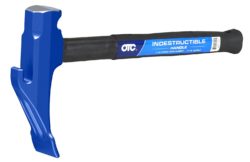 There are a variety of bead breakers and if you are new to go karts getting the bead of the tire around the rims can be quite tough. With this tool by OTC you can use top hook to tip a wheel; use sledge end hook to drag the tire into position. The Bead breaking wedge has grooves and a convex shape to help drive tire lube into the bead. Check out the latest price here.
Chain Breaker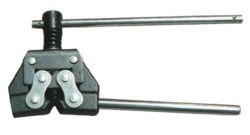 Go Kart chain sizes can vary in size so you want to get a chain breaker that can take between a #25 and a #60. A good chain breaker will push the pin out with little effort and not bend the link on the other side. You'll also want to Keep oil around for re-lubing it over time which will help it last longer. You can check out Chain breakers here.
Hose Clamps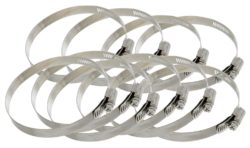 Extra Hose Clamps are a great for emergencies. You can never have too many ready to go at a moments notice when you need to tighten a hose up. The brand doesn't matter, just keep some in your tool kit. You can see hose clamps here.
Other Good Tools and Equipment You Should Have
This is by no means a complete list and I'm sure there are some tools that I've missed. If you can't afford all of these tools at once (and don't worry, most novices can't) don't worry! I can't speak for all levels of competitiveness; however, from my experiences most karters will be more than willing to help a novice out! If you need a bead breaker to change your tires, don't be afraid to ask a fellow competitor! Most people will be more than willing to help you out!
Go Kart Equipment
Equipment can be subdivided into two categories in this case; general equipment and spare parts. The General equipment section is stuff you might want to consider buying that will basically keep things running smoothly for you! Spare parts are just things you'll want to have just in case you have a little accident out on the track (because it happens to everyone eventually). Some of these spare parts will be specific to your model of go kart.
General Equipment:
This is stuff you will want for going to events. Its gonna make your life much more convienient and you will be so glad that you aquired this stuff before hitting the road.
• Kart Stand
• Woods Tent (a easy pop up shade/rain tent)
• Lawn Chairs (you'll want them when lunch time rolls around)
• Fold Up Tables (a convenient work station when you need to do repairs)
Spare Parts
• Tie Rods
• Spare Rims
• Spare Tires
• Bearings
• Spacers
• Washers (various sizes)
• Spark Plugs
• Battery (date acquisition)
• Gears (assorted)
• Assorted nuts and bolts (you'll need lots of lock nuts)
Overall, this list of parts, tools and equipment should get you ready for your first season. Again, it's not a complete list; however, it should be a great start! Don't worry too much if you don't have everything at first, you'll get the hang of it and acquire everything you need over time! Have fun!