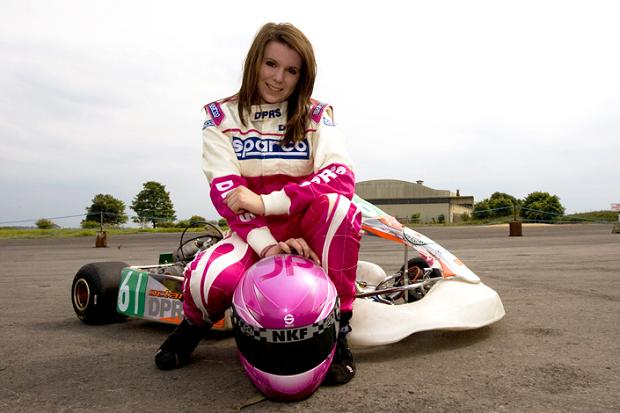 Are there women go karting?
Well, as all go kart racers should know, there are plenty of women starting up go karting each season! Women are a familiar component of racing classes all over the world these days, but are still visibly a minority amongst men. Professional race drivers like Danica Patrick started there careers in Karts as young as 8 years old and have gone onto do incredibly well amongst motorsport elites.
The video below does a great job of showing some of the dominating women in the go Kart world:
Women in Go Kart Racing
What its Like to Be a Female Go Kart Racer
A member of the Go-Kart-Source.Com team comments on how she found being a woman in a male dominated sport below.
Of course, it's obvious that there aren't really that many women in go karting. That's not to say that there shouldn't be! As a girl in a male dominated sport, and karting club in Ontario, I have a great sense of what it's like. When I started out in my teen years as a beginner at go karting, it was a bit disheartening! I was expecting to head out with the heart and the drive to win and start getting those top 5 finishes I dreamed of every race weekend. This of course was not the case!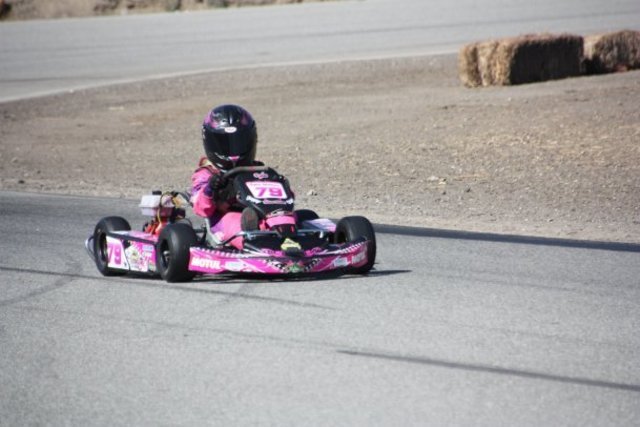 Most other rookies were having the same problems I was, but at the same time, I felt like being "the girl" had something to do with it. I just didn't seem to have that aggression that those guys had in my class! It turned out, that all I needed was a new found confidence that there really was no difference between being a guy and a girl when you're out on the track.
Its All About Confidence
After a couple years of struggling, I realized that as long as you are confident in your abilities, there is no stopping your pretty little self from beating those guys! I generally try to have the goal of having someone look at me out and the track and not know I'm a girl until I come off into the pits and take off my helmet. Not only is it so much fun being up at the front drafting and passing your competitors with that new confidence that you can do it, but it's even more fun getting off the track seeing their faces when they think "I just got beat by a girl!"
Overall, even though there isn't obviously an evident negative attitude towards women in go karting, women are still not common place at the race track. I say, let's put an end to the stereotype that only boys like to go fast! All you need is confidence girls!