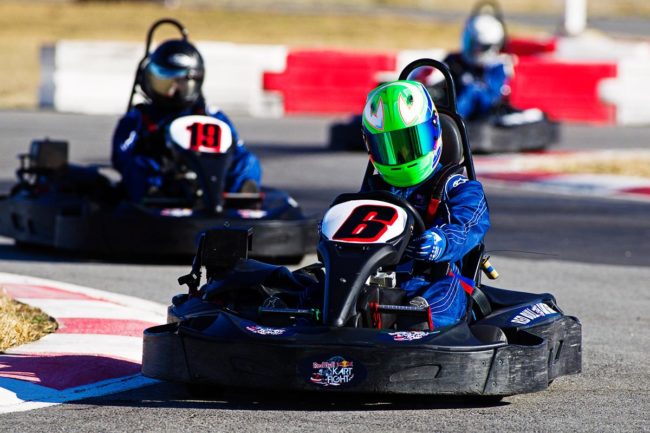 Go kart rentals are a great way to have some competitive fun with your friends, family or co-workers! Whether it's a birthday party or a corporate event go kart racing can be a great way to build relationships.
There are tones of places around that offer services for renting go karts. There's probably one or two in every major city. We will talk about where to find rentals below as well as what types of karts you can rent.
When most people think of go karts for rent they think of carts like the one pictured above. These go karts do not have a huge top speed but can still go pretty fast! It's great for bringing the young kids out for a birthday party and having some competitive racing fun! They are also fun for adults too and don't cost an arm and a leg to rent for a few laps. If you are looking for a cost effective way of renting go karts this is what you should look into! It is also generally very safe for all age groups and they will supply you with helmets and safety equipment! There are also faster go karts available for rent in some areas. You may have to call around to various kart clubs or businesses but these fast and exciting go karts are also available for rent!
GO Kart Rental FAQ's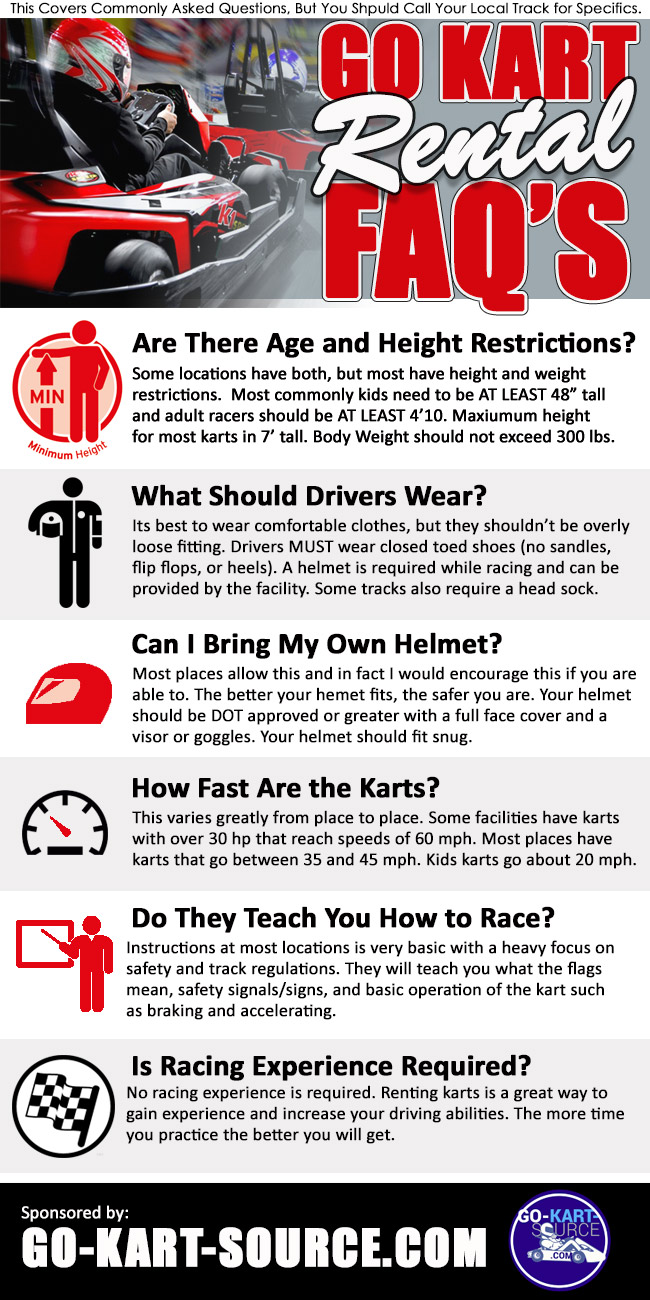 If you are looking to go out with some buddies for the day and race this is a great idea. You don't have to buy a go kart and you don't have to commit to an arrive and drive program (mentioned in the start go karting page). They are generally a little more expensive to rent for the day and a little more dangerous considering the faster speeds. Either way this is an exiting way to plan a day out with friends, co-workers or birthday celebrations. Happy Racing!