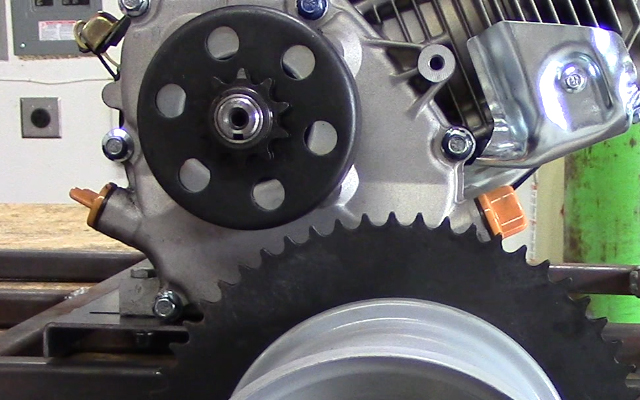 Go kart clutches are the most important part of your racing engine. It's that disc that engages and sends you flying down the track at top speed, and there are a few things you should know about it.
Go Kart Clutch Basics
Your 4 stroke go kart clutch will most likely be a wet, multi-plate, centrifugal clutch system. This is what is run on all Honda GX200 engines specifically. There are many different brands of clutches you can purchase from local dealers and racers preferences vary from place to place.
The Function of the Clutch
In a go kart you need a clutch because the engine is always spinning, but the kart's tires are not. The kart needs the ability to stop without killing the engine. The clutch allows us to smoothly disconnect the tires from the engine by controlling the slippage between the engine and the transmission.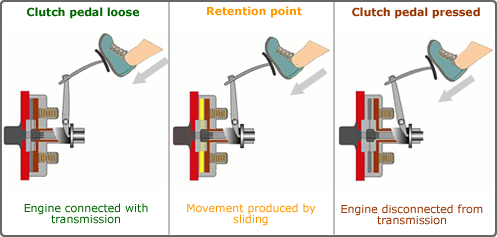 Bad Habits that Will Ruin Your Clutch
The following are lessons in what not to do with your kart clutch. The clutch operates on the principles of friction so keeping it cool is ideal.
Drive too Slowly
This is not usually a problem for go kart drivers because we are always pedal to the metal trying to get around the track right! But if you drive the go kart too slowly as to the point where the clutch doesn't fully engage, (around 1800 rpm for Honda GX200 engines) the clutch shoes slip against the drum and cause a huge amount of heat to build up. This is terrible for a clutch and could ruin it.
Stop and Go Driving
If you are constantly driving in a stop and go fashion, you are not giving the clutch long enough to cool down before its next engagement. The longer you have that throttle to the floor, the longer the clutch is engaged, and the cooler it will become. Keep this in mind when you're out there on the track!
Oil on the Clutch
Do not oil the inside of a clutch, if you do this, you will cause a huge amount of slippage inside the clutch causing it to heat up, and we read above what can happen if it gets to hot. It is important to keep your clutch oil'd, but don't put oil into the holes.
Dirty Clutch
Remember to clean your clutch after every race. You can clean the inside with emery paper to get out dirt and grime and replace springs if needed. Make sure the clutch is properly lubricated when needed as well.
Final Thoughts
The clutch is a critical component of your go kart and can be the difference between first and last. Overall, just take care of your clutch! If you do, it will pay you back in return with a lot of great races!
Go Karts Clutches at Amazon